Maintaining your tools is important, especially if you use them on a regular basis. Tool sharpening is one part of tool maintenance that you really shouldn't skimp on if you want to keep your tools sharp for as long as possible. Here are some of the reasons why regular tool sharpening is important.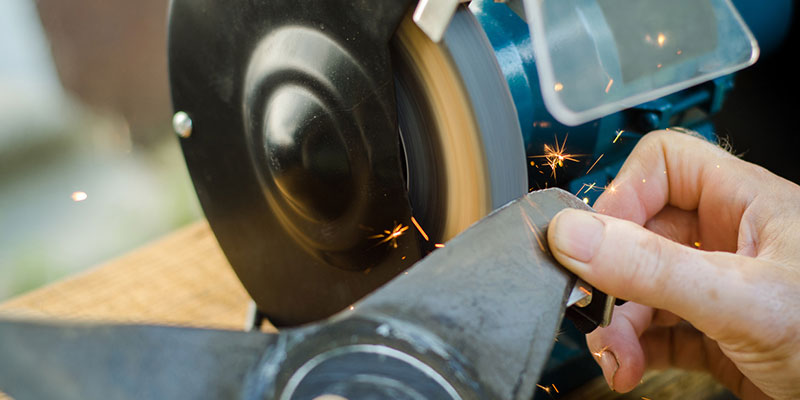 It saves you time. Working with dull tools can be frustrating because of how often you have to stop and remove any clogs or other obstacles that could interfere with your blades. Regular tool sharpening helps keep your blades smooth for faster and more efficient cuts.
It prolongs the life of your tools. Blades turn slower when they're duller, leading to a strained motor that can overheat your tools. Without regular tool sharpening, your tools will be put under more strain that can cause them to break much sooner than they would have if you had kept them sharp.
It is safer. It may seem counterintuitive to someone who doesn't work with blades often, but sharper blades are much safer to work with than dull ones. It is much easier for stray clogs and chips to fly around when you have dull tools. Plus, you use less force when working with sharp tools, which is safer practice.
We know how important tool sharpening is for maintaining your tools and keeping them working for you for as long as possible. If it's been a while since you've gotten a tool sharpening service for your tools, contact us here at Farris Belt & Saw Company to get your tools sharp again.