Our blade sharpening services are for a wide variety of applications.
"It is essential to use a sharp knife: the sharper the knife, the more fluid and precise your work and the less likely you are to get hurt. Dull knives are a danger – they slip far more often."
-Gail Simmons
While Gail Simmons was referring to basic rules in professional cooking, a sharp blade is essential for far more applications, not to mention more tools than a carving knife. At Farris Belt & Saw Company, we are a valuable resource for all industries that need their saw blades, router bits, jointer knives, metal shears, and other tools kept sharpened for optimal performance.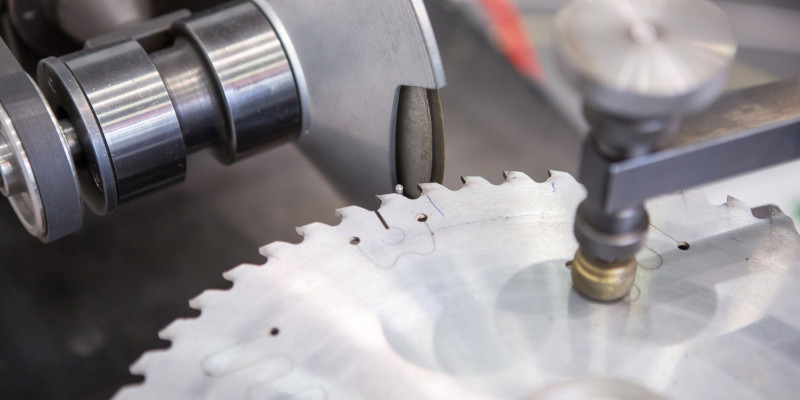 We offer free industrial pick-up and delivery throughout our Charlotte, North Carolina weekly industrial routes. If you require industrial blade sharpening outside of our delivery area, we can provide overnight delivery service via UPS, FedEx, or a similar delivery service. All blades are sharpened to manufacturer specifications with 600-grit diamond wheels.
With nearly 80 years as a family-owned company providing blade sharpening and other services, there is very little that we haven't done before. Our industrial sharpening services are suitable for:
Carbine tipped saw blades
Router bits, both straight and profile
Spiral and compression bits
Jointer knives
Planer knives
Profile knives
Shaper cutters
Sheet metal shear blades
Paper shears
Cold saws
Friction blades
Our blade sharpening services are ideal for more than just industrial applications, so feel free to reach out to us for sharpening sawmill band saw blades, hole saws, reciprocating blades, jigsaw blades, sabre saw blades, axe sharpening, and more. If you don't see what you need mentioned, don't hesitate to ask as we can sharpen just about anything!
Similar Services We Offer: