Get the most out of your metal-cutting band saw blades with our in-house welding and sharpening services.
If you need to cut irregular or curved shapes out of metal, chances are you have a need for a regular supply of metal-cutting band saw blades. It can feel stressful to make sure you have the blades you need to keep your production operation running smoothly, particularly if you need a significant number of blades or if you need hard-to-get sizes or custom options.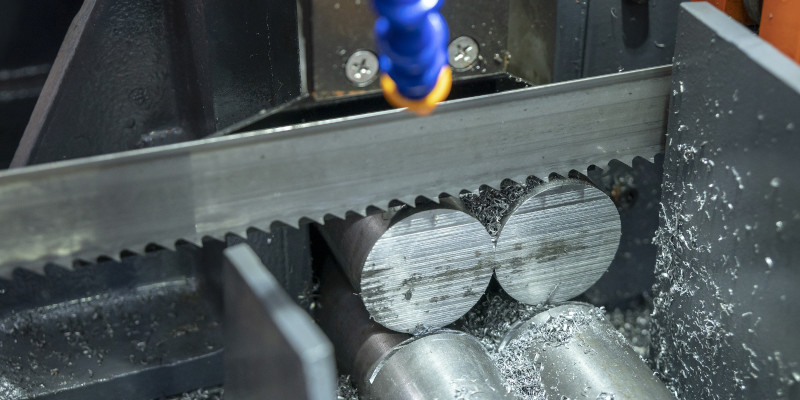 At Farris Belt & Saw Company, we can provide a wide variety of metal-cutting band saw blades:
Different sizes, including custom or hard to get ones
Custom widths from 3/16" to 1 1/4″
Different material types like bi-metal, carbon blades, or blades with carbide tips
Custom lengths to your exact specifications with our expert in-house welding
We want you to get optimal performance out of your metal-cutting band saw blades, which is why we also offer sharpening services. Pick-up and delivery are free in the Charlotte, North Carolina area. We can add you to our weekly industrial pick-up and drop-off route. If you are further away, you can still take advantage of our superior sharpening skills, and we can ship your blades overnight via UPS, FedEx or another delivery service.
We have been serving as a saw blade distributor, converter, and sharpener since 1942. Our company is still family-owned and operated, and we are committed to making our customers feel like family, too. You will appreciate our knowledge, our attention to detail, and our guaranteed products and workmanship. Call us today to discuss your needs for metal-cutting band saw blades or one of our other services.