Our knife sharpening experts will keep your blades keen and sharp.
Here at Farris Belt and Saw Company, we understand the importance of keeping your knives and blades sharp. Whether you use knives in the kitchen or as part of an industrial operation, you need a sharp, reliable cutting edge to get high-quality results on your projects. While there are many sharpening tools available, for best results, we recommend using professional knife sharpening services like ours. We have extensive knowledge of abrasives, and we know how to select and apply the right combination of them to produce a superior cutting edge.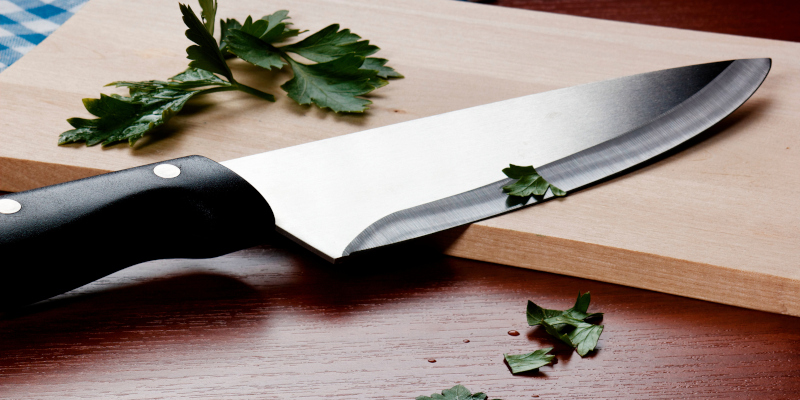 We are able to sharpen most kinds of knives for industrial and culinary purposes, including:
Profile Knives
Straight Knives
Circular Knives
Cutoff Knives
Tray Knives
Cross Cutter Knives
Woodworking Knives
When you turn to us for knife sharpening services, the first thing we will do is clean the blade to remove excess mineral deposits. Then, we will inspect your blades for cracks, nicks, and other signs of wear—in some cases, the knife may be too damaged to be sharpened, and if that is the case for your blade, we will inform you right away.
The next step is to grind the blade to hone the cutting edge, removing any imperfections and making the knife keen and sharp once more. When we are finished, you will be able to cut through any material smoothly and easily.
Our team is proud to serve the Charlotte, North Carolina community, and we want to help you keep your knives in the best possible condition. If you are interested in our knife sharpening services, we encourage you to give us a call today.