While there might be several industrial applications for professional tool sharpening services that come to mind, there are really far more industries than you might think that either purchase abrasive products to handle sharpening on their own or that reach out to professionals to handle the work. If you see yourself on this list and you have been discarding blades and tools rather than sharpening them, it might be a good idea to consider how much you could save by having them sharpened instead.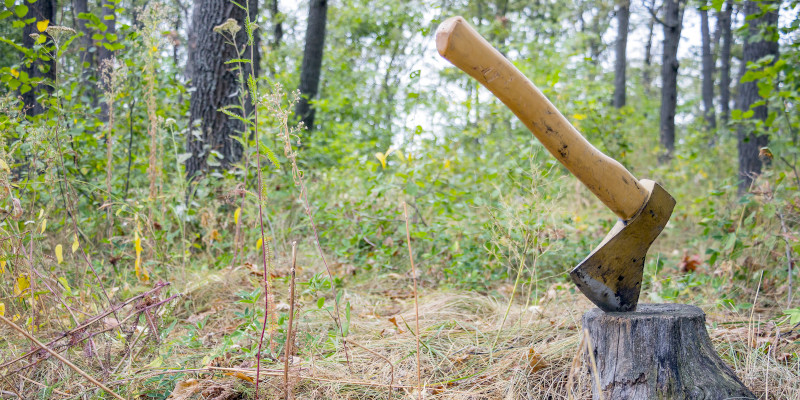 Salons and barbers- It is impossible to provide quality hair-cutting services with dull tools. Consider having several on hand, so you can send some off for tool sharpening while using the others.
Forestry- There are several tools used in the forestry industry, including chainsaws, crosscut saws, one-sided axes, two-sided axes, hatchets, chippers, and more. Keeping them sharp is critical to avoid injury.
Culinary- Any chef will tell you that sharp knives are safer. Whether you are a meat cutter, chef, or another type of food processor, keep your knives and meat slicer blades sharp to avoid injury.
Landscapers and arborists- Landscapers and arborists use more tools than you might think, with some even using unique tools, such as a machete or sickle blade when called upon to clear high brush in an area where a machine wouldn't fit. Hand tools such as lopping shears, pruning shears, tree pruners, and hedge shears also require regular tool sharpening.
Ice sports- Tool sharpening is used in ice sports for sharpening ice augers, ice skates, ice chopper blades, and the blades in an ice resurfacing machine.
Tool sharpening can involve any number of things, including sharpening router bits, planer blades, saw blades, knives, axes, swords, and more. If you are in the Charlotte, North Carolina area and would like to know more about professional sharpening services, reach out to us at Farris Belt & Saw Company. We offer pick-up and delivery service in the area, but if you are outside our service area, let us know as we also ship.