As our name suggests, we at Farris Belt & Saw Company have extensive experience in working with saws of all kinds. We not only offer a wide range of saw blades, but we also provide sharpening services to keep the blades in great condition.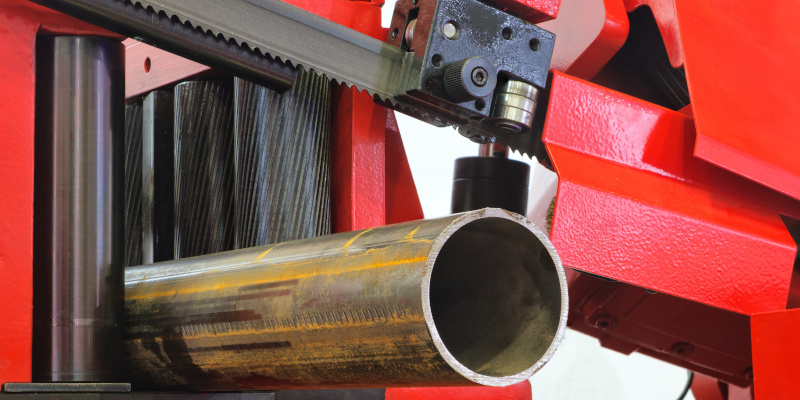 In this article, we'll focus on metal-cutting band saw blades and go over a few ways to tell when it's time to get them sharpened or replaced.
Slower Feed Rate – When using a band saw to cut any material, including metal, you feed the work piece towards the blade. One way to tell whether it's time to sharpen the blade is to pay attention to the feed rate, or how fast you are able to move the piece into the blade. If the feed rate starts to slow down, then it's time to schedule a blade sharpening session.
Inconsistent Motion – Another sign it may be time to schedule sharpening services for your metal-cutting band saw blades is inconsistent motion. A band saw is designed to work in a continuous circular motion, and we encourage you to get it checked out if the motion starts to become choppy or unpredictable. A need to sharpen the blade is not the only possible cause for this issue, but it's definitely worth investigating.
Hairline Cracks – Lastly, we encourage you to inspect your metal-cutting band saw blades regularly for signs of damage and for hairline cracks in particular. If there are hairline cracks on the blade, you don't need sharpening services—you need to replace the blade altogether, as it is no longer safe to use.