If your operation uses knives, you know how important it is to keep them sharp for the sake of employee safety and for preserving efficiency. At Farris Belt & Saw Company, our knife sharpening division can keep your operation's knives sharp at all times.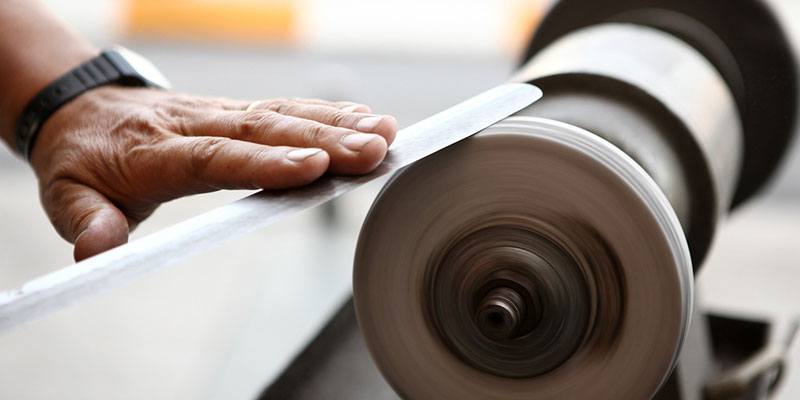 Here are a few myths we regularly hear about knife sharpening in general:
Wait until your knives are dull to get them sharpened—You should view knife sharpening as a preventative action. If you notice that your knives have started to get dull, call us to have us sharpen them as soon as possible. Even better, if you suspect that your knives will start getting dull in the near future, contact us.
It takes a long time to sharpen knives—We offer quick turnaround times on our knife sharpening services. We realize that your operations depend on fast, efficient service when you get your knives sharpened. When you contact us, we'll give you an idea of how long it will take us to return your knives.
It's less expensive to replace knives than sharpen them—If your operation uses knives, it's likely that purchasing them was an investment. In most cases, keeping your knives sharp can prolong their lifespan and help you save money on the cost of replacement.
We sharpen profile knives, straight knives, circular knives, cutoff knives, tray knives, cross cutter knives, and more. To learn more about our knife sharpening services, contact us!