We are your source for high-quality saw blade sharpening work at Farris Belt & Saw Company. If any of your equipment uses a blade, we guarantee we can sharpen it, so you can preserve the efficiency of your operations. Here are a few types of saw blade sharpening we do.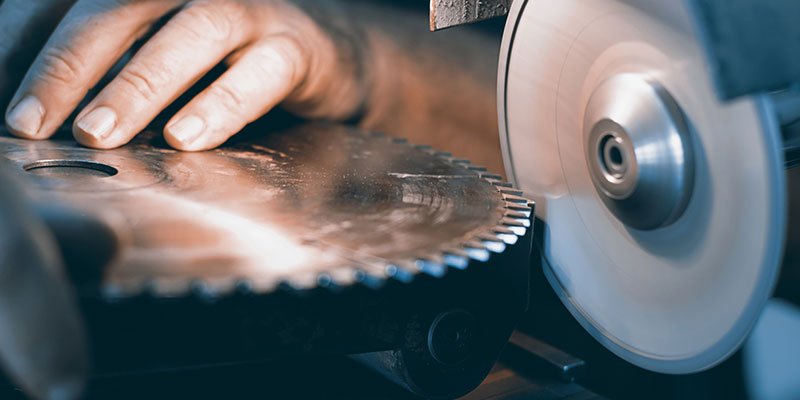 Cold saw blade sharpening—When we receive your cold saw blade, we will clean it thoroughly to remove any residual dirt and debris. We will then load your cold saw blade into our advanced sharpening machine to return it back to its original factory specifications.
Hacksaw blade sharpening—Whether you use a hacksaw for your woodworking operation or another type of application, we can carefully and effectively sharpen your hacksaw. Like with cold saw blade sharpening, we will clean the blade first prior to using specialized equipment to sharpen the blade.
Jigsaw blade sharpening—Many assume that when a jigsaw blade starts to dull, it cannot be sharpened and needs to be replaced. However, we know how to effectively sharpen jigsaw blades to return them to their prior sharpness.
We have been providing exceptional saw blade sharpening services since we opened our doors in 1942. If you want to learn more about the types of blades we sharpen and our streamlined, highly effective processes, reach out to us today.