Sharpening band saw blades is one of the many blade sharpening services offered by Farris Belt & Saw Company. We're here to help you keep your band saw blades sharp to improve operational efficiency and safety. When you have us sharpen your band saw blades, here is what will happen: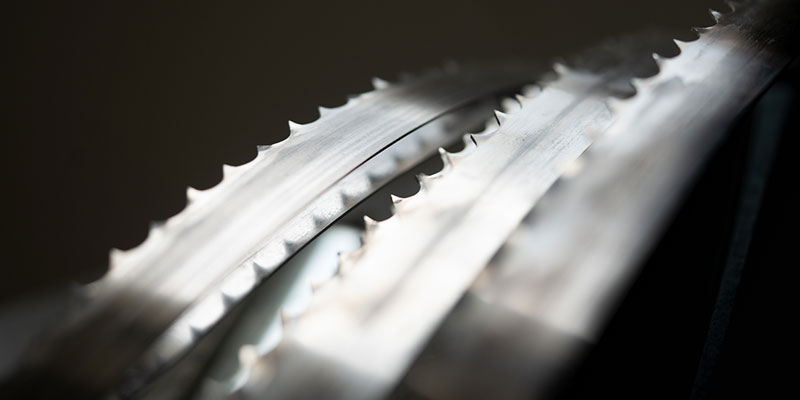 Contact us and tell us how many band saw blades you want us to sharpen. We will give you a quote for sharpening as well as a timeline.
We offer free industrial pickup and delivery for band saw blades throughout the Charlotte, North Carolina area. But if you are outside of our delivery area, we can provide overnight delivery service via FedEx, UPS, or another delivery service.
Once we receive your band saw blades, we will clean any remaining residue off of them to ensure the best sharpening possible.
We will then sharpen your band saw blades according to manufacturer specifications using a 600-grit diamond wheel.
We can sharpen all kinds of blades, including band saw blades. For example, we can sharpen carbine-tipped saw blades, router bits, spiral and compression bits, jointer knives, planer knives, profile knives, shaper cutters, sheet-metal shear blades, paper shears, cold saws, and friction blades.
We are your trusted, reliable, and experienced source for band saw blade sharpening. For more information about our band saw blade sharpening solutions or to schedule a pickup for your blades, contact us today.