Whether you have used a band saw for years or you recently purchased a tabletop saw, you already know that there are several types of metal band saw blades you can use. Here is a closer look at the three types of metal band saw blades you can pick from for your next project:
1.  Carbon steel saw blades—If you need a carbon steel saw blade, choose a Carbon Hardback or a Carbon Flexback blade. These blades can cut mild steels, wood, plastic, cast iron, cork, brass, and more. The difference between these two types of carbon steel saw blades lies in whether the teeth and the backer of the blade have been heat treated.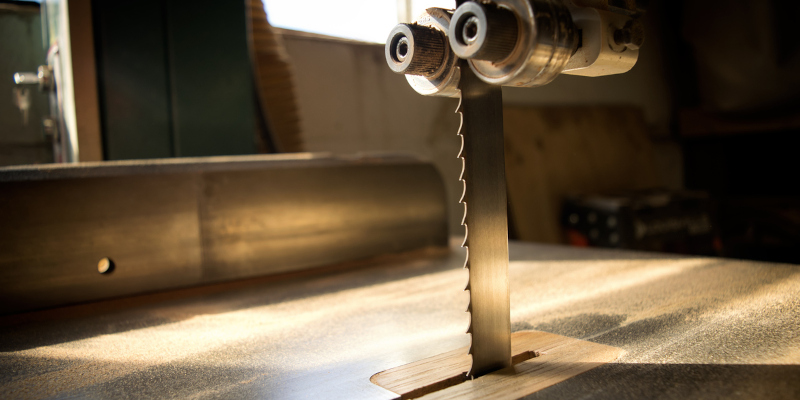 2.  Bi-metal saw blades—If you have a project coming up, there's a good chance a bi-metal saw blade will work. Bio-metal band saw blades can be used for a broad range of different sawing applications. Use one of these blades to cut tool steel, structural steel, carbon steel, stainless steel, angles, and mixed metal.
3.  Carbide saw blades—If you need to cut through a material that a carbon steel blade or a bi-metal saw blade just can't cut, you need a carbide saw blade. These blades provide an unparalleled level of toughness and high-wear resistance. With one of these blades, you can cut high speed steels, hardened steels, spring steels, composite graphite, and other exotic metals.
Do you need metal band saw blades? Contact us at Farris Belt & Saw Company today.